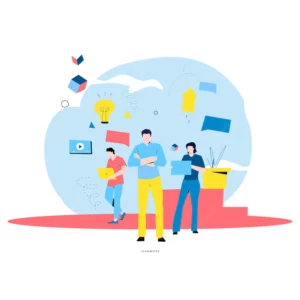 Build your careers with Simplyretrofits
Job Description: Sales Representative
Sales Assistant skills and qualifications  
Sales Assistants work in a dynamic environment, so they must remain aware of customer expectations. A successful Sales Assistant candidate must possess various prerequisite skills and qualifications to enable them to perform their duties, including: 
Excellence verbal and communication skills
Comprehensive understanding of their area of sales, including fast-moving items and consumer goods
Ability to stay helpful, polite, and confident, and have the resources to resolve customer issues
Comfortable working with other members of the sales team to support their process and goals
Ability to manage inventory, adhere to a schedule, and gather updates from the production team
Willing to learn customer relationship management (CRM) software to build and maintain client and customer databases 
Excellent knowledge of customer service and sales standards
Ability to multitask, prioritize, organize, meet deadlines, be dependable, and stay flexible.
Sales Assistant experience requirements
A Sales Assistant is an entry-level position that usually doesn't require any experience, although having experience in customer service, working within different computer programs, and performing work in an office setting may be preferable. 
Sales Assistant education and training requirements
A candidate typically requires a high school diploma to qualify for the role of Sales Assistant, and it's generally an added advantage if a candidate has an associate's degree, especially in a business-related course. However, it may be preferable to consider those with a bachelor's degree in business administration, marketing, sales, or a related field. The needs of a sales team are unique in every industry, but all candidates should have an understanding of customer service etiquette, and have experience organizing data and creating presentations.
Sales Assistant salary expectations
Compensation: Base + Commission
Location: Hybrid ( Etobicoke office & Home + Canada must be GTA based).